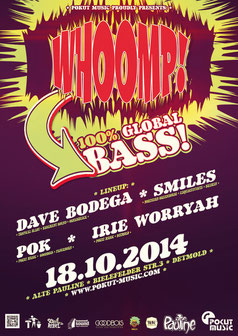 It´s time for a global bass rotation!

On 18th of october we reach Detmold with global music and are proud to welcome two promoters of the global bass scene: Dave Bodega from Osnabrück and Smiles straight outta Bremen!
To complete the event POK and Irie Worryah roll out to serve a delicious selection with fresh bouncing and bubbling beats like Cumbia, Moombahton and styles from all over the globe!

for more information...
https://www.facebook.com/events/1458901557728627

---